Posted By Sofia Masen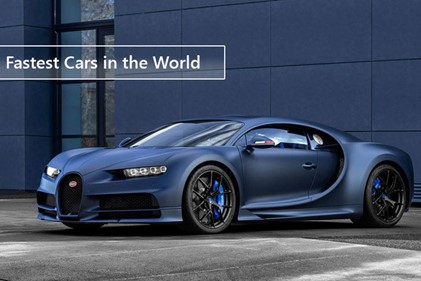 Some important aspects are to be wanted in every speed car such as technology, performance, luxury, and comfort.
But, according to the racers "speed" is everything. The automobile industry is moving at a very rapid speed and in combination with the advanced technologies; the results of speed are phenomenal.
You can rent a luxury car in Dubai.
Along with the technology, the interiors/exteriors of each speed car are made with exquisite designs, plus various features.
Fastest Cars in the World
Below is a list of the top 10 best fastest cars in the world, some upcoming cars are also discussed in this list. Without further delay, let's have a look at these speed monsters.
Hennessey Venom F5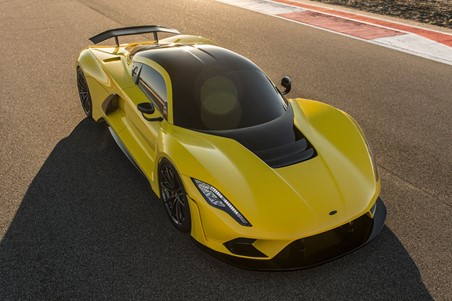 Speed: 301 MPH
Based on the Hennessey Performance Engineering, Venom F5 is an outstanding exhibit of fine-tuned cars. Venom GT was the first release of Hennessey Performance Engineering, and the car turned out to be an even better race car than Bugatti Veyron SuperSport.
Rent Luxury Car
However, this record-breaking occasion was not captured in the Guinness World Records.
Furthermore, the company is currently manufacturing a brand new hot-wheel model, the Venom F5, and 2019 is the year of its release.
And this supercar can run 301 MPH, due to its 7.4-liter V8 engine and 2,950 carbon fiber armatures.
The engine can produce 1,600 HP with 1,300 lb-ft of turning effect. All thanks to its amazing power, it can go 60 MPH in about 2.0 seconds.
The Koenigsegg Agera RS stands in second place in the title of "fastest cars of 2019".
Let's not give small praise; the Koenigsegg Agera RS holds a permanent record in the Guinness World Record for being a supercar.
Luxury car rental Dubai
To become one of the fastest cars of 2019, Koenigsegg attempted to create a track. This speed car is equipped with a twin-turbo V8 engine producing 1,160 HP. This beast can go 249 MPH within 36.44 seconds.
Hennessey Venom GT
Speed: 270 MPH
It's no surprise how the Hennessey Venom GT defeated the Bugatti Veyron SuperSport SS for being such an extraordinary speed car. In the Kennedy Space Center, the tuning manufacturers took this car on a test run in 2014 and were shocked by its amazing features.
Unfortunately, this mentioning of this car was not accepted by the Guinness World Records, due to some changes. However, the amount of de-praise did not end here, some even believed that the Venom GT construction quality is terrible.
Nevertheless, Venom GT battled the criticism will gut and proved to be one of the best fastest cars in the world. Its twin-turbo V8 engine produces 1,244 HP with 1,155 lb-ft of turning effect.
Bugatti Veyron SuperSport SS
Speed: 267 MPH
Bugatti is meant to be a fast car, all thanks to the Volkswagen family. The production of the Bugatti Veyron SuperSport blew the minds of everyone. With pride, the Bugatti Veyron became the fastest supercar in the world. The quad-turbo W16 engine produces 1,001 HP.
To demonstrate more power, Bugatti introduced a new model of the SuperSport with 1,200 HP.
Bugatti Chiron
Speed: 261 MPH
The Bugatti Chiron is basically a monster in disguise.
in addition This Bugatti production is much more feature-filled and luxurious, plus it offers good performance with its 16-cylinder turbo engine producing 1,500 HP. However, the Bugatti Chiron did not exceed the proper "speed expectations" of everyone.
According to www.spidercars.ae   speed is not the only thing that matters. The Bugatti Chiron emphasizes various other exciting features, rather than just being a fast car. It is a hypercar equipped with a stunning sound system, high-resolution digital functions, and a leather-furnished interior.
SSC Ultimate Aero
Speed: 256 MPH
Luxury rent a car Dubai
Most of us are not aware of the SCC Ultimate Aero. But, this hypercar replaced the Veyron with 256 MPH in the year 2007. The SS Aero continued to be in the list of one of the fastest cars in the world for a very long time, even after the production of SuperSport.
The SS Ultimate Aero is equipped with the twin-turbo V8 engine that can produce 1,287 HP. However, it was never a fun car to drive due to not having electronic aids for driving.
Saleen S7 Twin Turbo Speed: 248 MPH The Saleen S7 is absolutely able to stand up to the Koenigsegg Regera and the Tesla Roadster, all because of its racing potential.
Furthermore Saleen S7 was the first car to be ranked as the fastest car in the world with a mid-engine. This hypercar comes with a twin-turbo V8 engine that produces 750 HP.
Car Rentals
and then Koenigsegg CCR
Speed: 242 MPH
The Koenigsegg CRR revealed itself in 2005 with its amazing power to go 242 MPH. This mid-engine supercar can produce 806 HP with its V8 twin-supercharged engine. Loris Bicocchi is responsible for creating such amazing wheels.
Loris Bicocchi is a very famous record-breaker. Other than that, Christian von Koenigsegg is responsible for perfecting the 245 MPH.
McLaren F1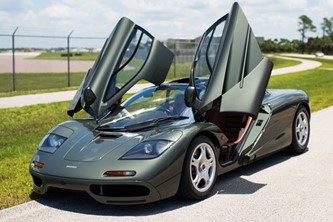 Speed: 240 MPH
The first introduction of the McLaren F1 was in 1993 with 231 MPH, but that wasn't enough for the consumers.
Furthermore, the company took five years to create a more enhanced version of McLaren, all thanks to Andy Wallace.
He was aware of the potential McLaren F1 consumed, and he advised the manufacturers to eliminate the rev limiter.
The new version of McLaren F1 produced 240 MPH. Well, some other cars can top the McLaren, but this car is amazing in its own way.
finally Pagani Huayra
Speed: 230 MPH
Rent a car Dubai luxury
The Pagani Huayra was manufactured by the Italian engineer Pagani.
equally  Huayra attacked the "Fastest cars" title in 2011 with its twin-turbo V-12 engine taking everyone by surprise.
This car was capable of producing 730 HP with 728 lb-ft of turning effect.
lastly due to its impressive design and great supercar performance,
2022 Cadillac escalade review